In 2014, a woman contacted me inquiring about getting a puppy for therapy work. After several conversations, she was placed on our puppy waiting list. After the litter arrived, I watched the puppies carefully. As they began interacting with each other, a couple of puppies began to stand out. I will never forget when Lisa and her daughter came to see the puppies. We sat on the floor with all ten puppies and watched them play. It wasn't long before Milo climbed on her daughter's lap and stayed and stayed and stayed. He took a nap, he woke up, he got up and went potty and he came right back and snuggled himself down on her lap for the rest of their visit. They looked at other puppies in the litter but Milo seemed to have staked his claim. The next week we did the Volhard Puppy Aptitude test and his scores showed him to be a good candidate for doing therapy work. A couple of weeks later, Lisa and her daughter brought Milo home.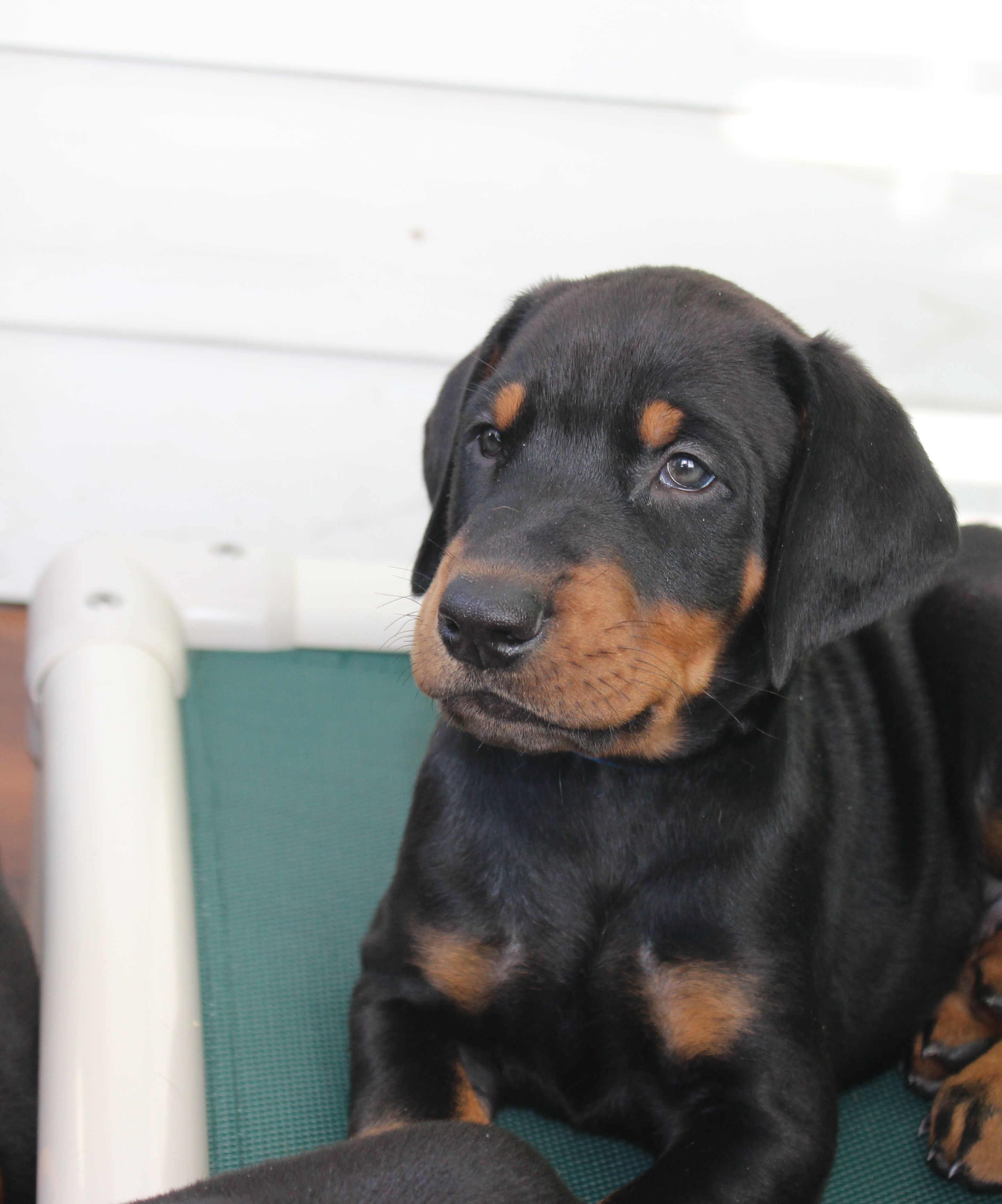 Here is Lisa's story:
I had wanted a therapy dog for several years. When I read that Melissa trained a Doberman as a service animal, I reached out to her. Milo came from Chai's 2015 litter. He has been the perfect family and therapy dog. He always wants to please, he listens attentively, he's highly intelligent and like most Dobies, is a silly boy. I began socializing him to unfamiliar people and strange noises. I brought him to puppy classes and obedience classes. I started fun classes like K9-Nosework, a class he and I could learn together and have him excel at something he would be naturally good at…using his nose! After his 1st Birthday, Milo passed his CGC – Canine Good Citizen.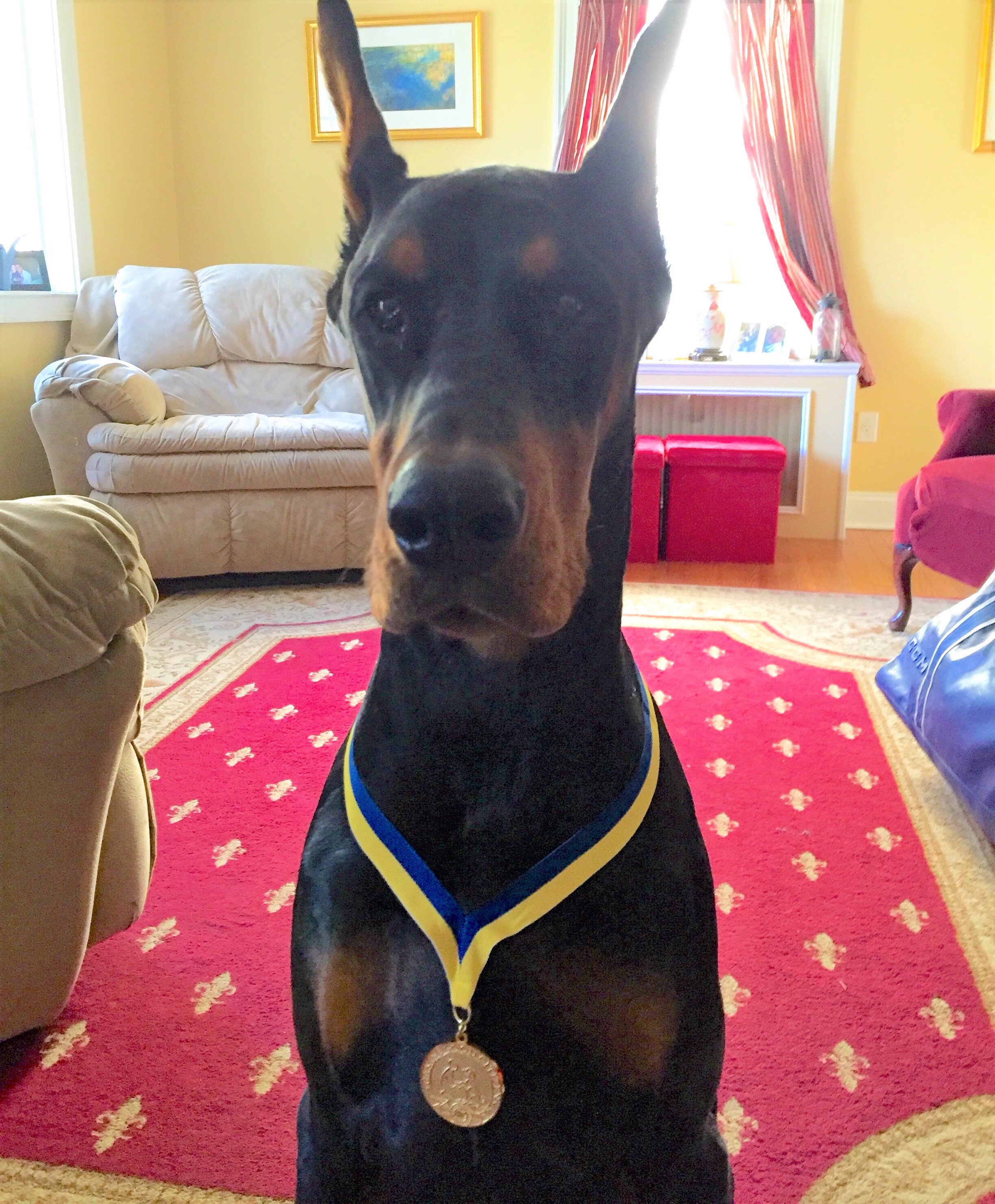 We took a 6 week therapy course which prepared us for specific tasks such as approaching patients in wheelchairs and learning how to recognize and reduce stress in your dog. By 16 months Milo and I became a registered therapy team through Pet Partners. Currently, we volunteer at our local hospital visiting patients in the Pediatric Unit, Cardiology and Emergency Department.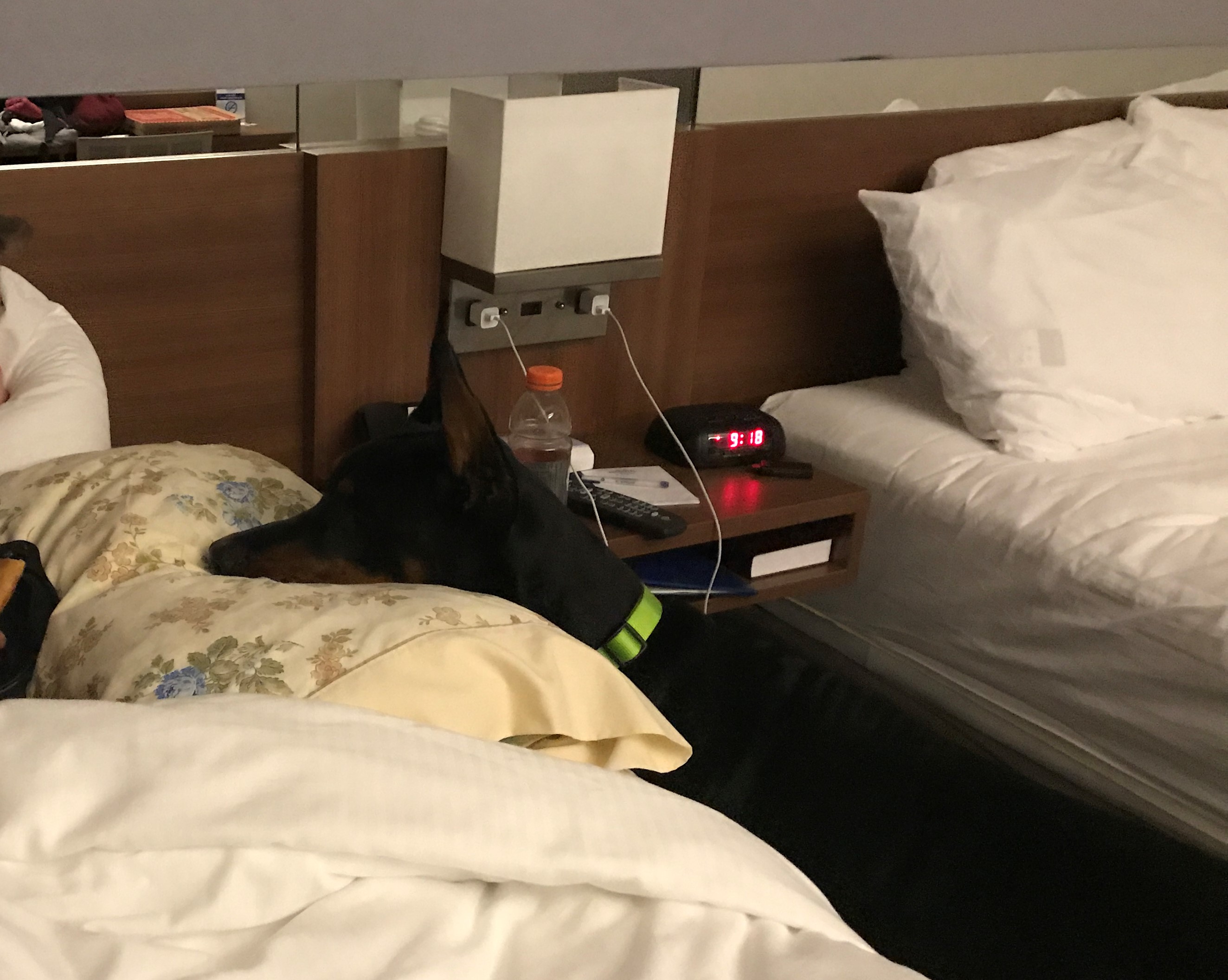 We visit children in our local Elementary School's Special Education department where we read books through the "ReadWith Me" program. Milo was asked to meet preschoolers one week. We taught them about dog safety. He seems to love his role and work as therapy.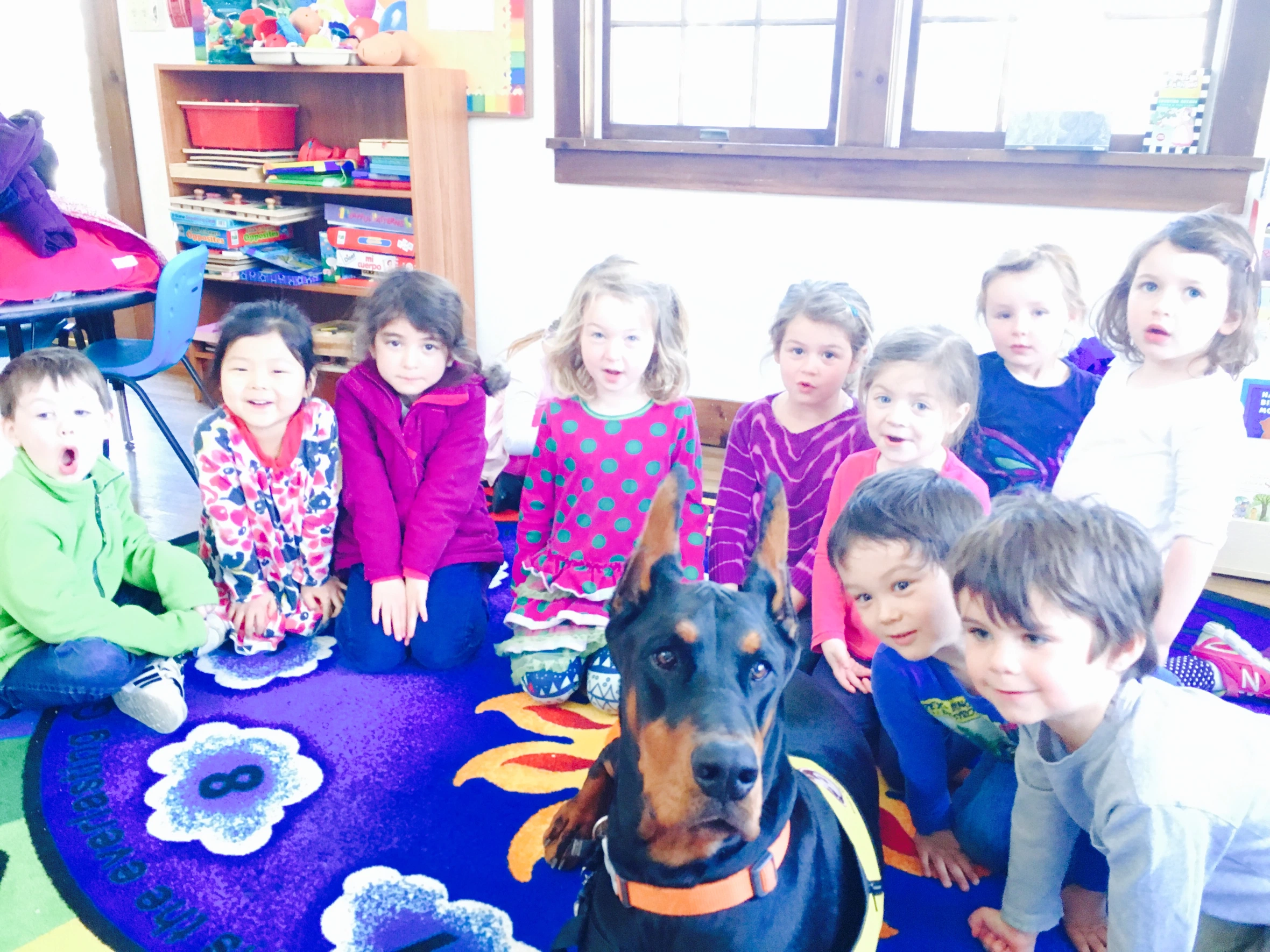 Milo and I like to go down to the elementary school to read to his two special buddies. The boy on the left was frightened of Milo a few months ago… you can't really tell now. This year we are also volunteering with children who have autism and learning disabilities. He's a star!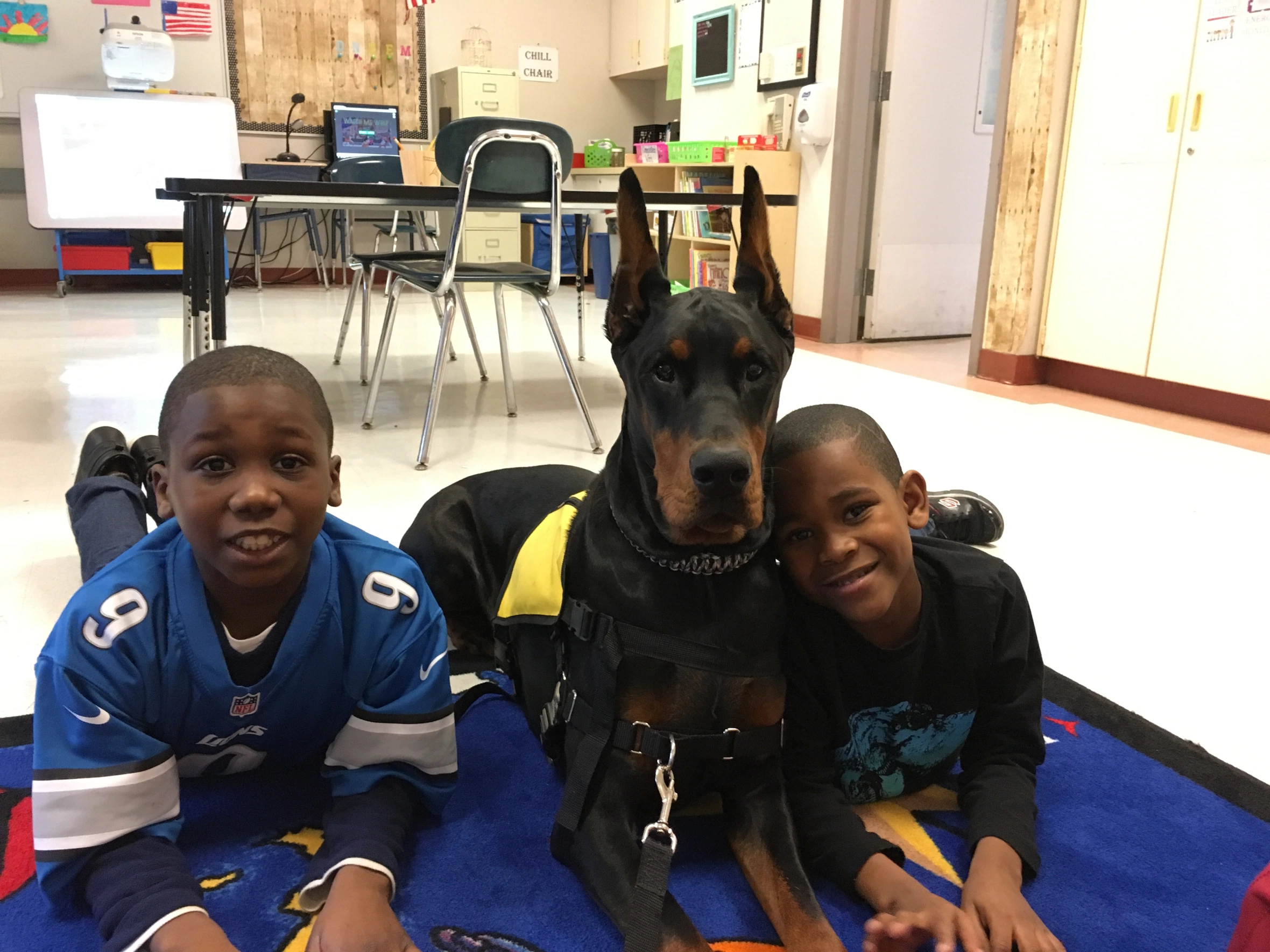 Milo and I have also been visiting High School students to help them de-stress and reduce anxiety before exams. The therapy coordinator told me that Milo was a hit at the nearby schools! Darien High School promoted animal assisted therapy by putting Milo in their newsletter. Many, many students utilized the animal therapy before and during exams. They said there was a 54% rate decrease in anxiety/nervousness before exams.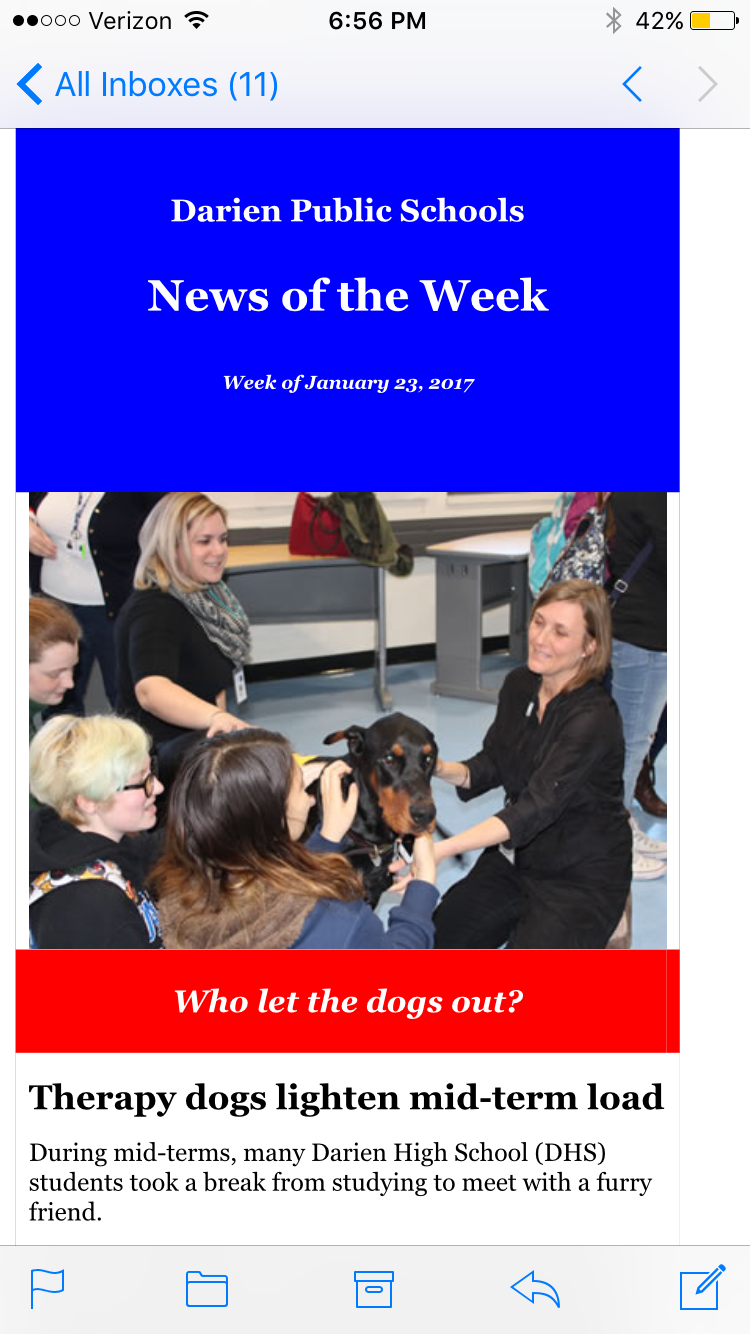 Milo is definitely my shadow. I try to bring him everywhere with me. He's been to Canada a few times this summer ('17) and as you can see he's an Uncle to his 2 1/2-year- old and 9 month old niece and nephew!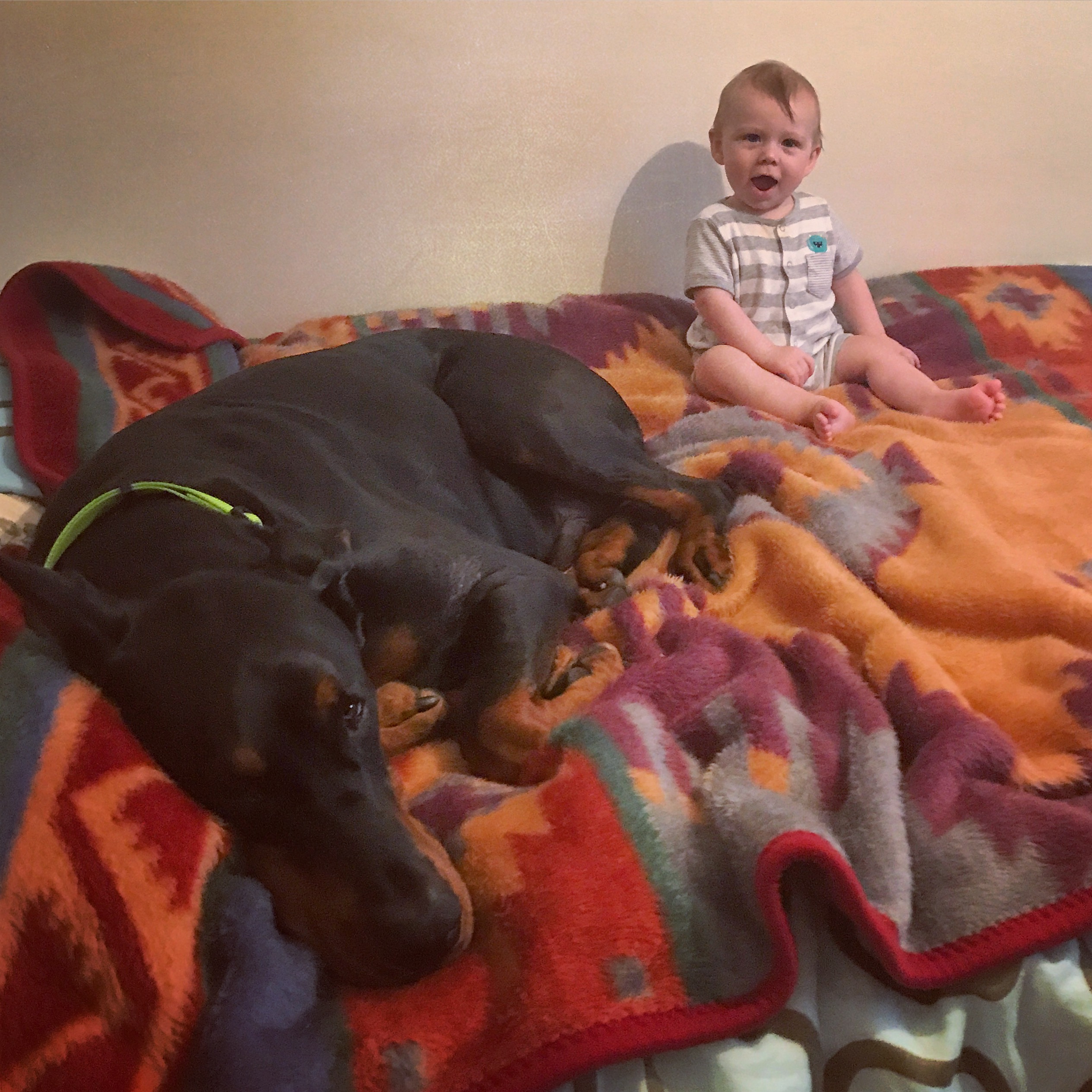 I've been so fortunate to have met Melissa because she gave me one of the greatest gifts I've ever received. Our family is so grateful for Milo, we are blessed by the love, laughter and loyalty he shows us daily. Honestly, I give Melissa AND Milo most of the credit. She bred such a warm, sweet, even tempered dog. He's so smart, I just take his lead 🙂